Fiber optic patchcords, pigtails and connectors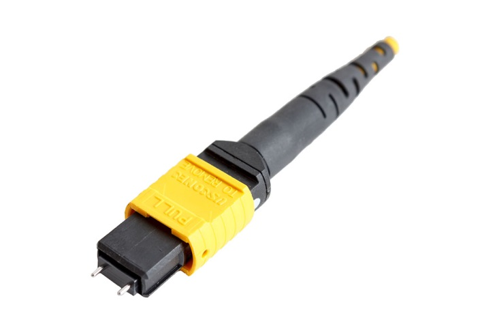 The MTP patchcord provides quick connection specifically for multifiber cable, up to 24 fibers. The MTP connectors are designed for termination of ribbon fiber or loose individual fibers. Connection integrity is provided by the spring action side latch housing and alignment is achieved with high precision guide pins. The housing are colored-coded to differentiate single mode and multimode. Removable housing allow for quick change of pin clamps, ferrule cleaning or connector repolishing. Available MTP trunk cables or fan-out from MTP to single fibers connectors: LC, SC, etc.
The MT-RJ connectors are designed to bring together the latest advances in precision molding and multi-fiber ferrule technology, providing the end user with an optical interface that is easier and more cost effective to install. At half the size of comparable duplex SC connectors, yet using the same space in patch panels and networking equipment as RJ-45 copper connectors, the MT-RJ connector doubles the capacity of existing networking infrastructures.