CMS_06-18_EN-FOH-Hybrid splice box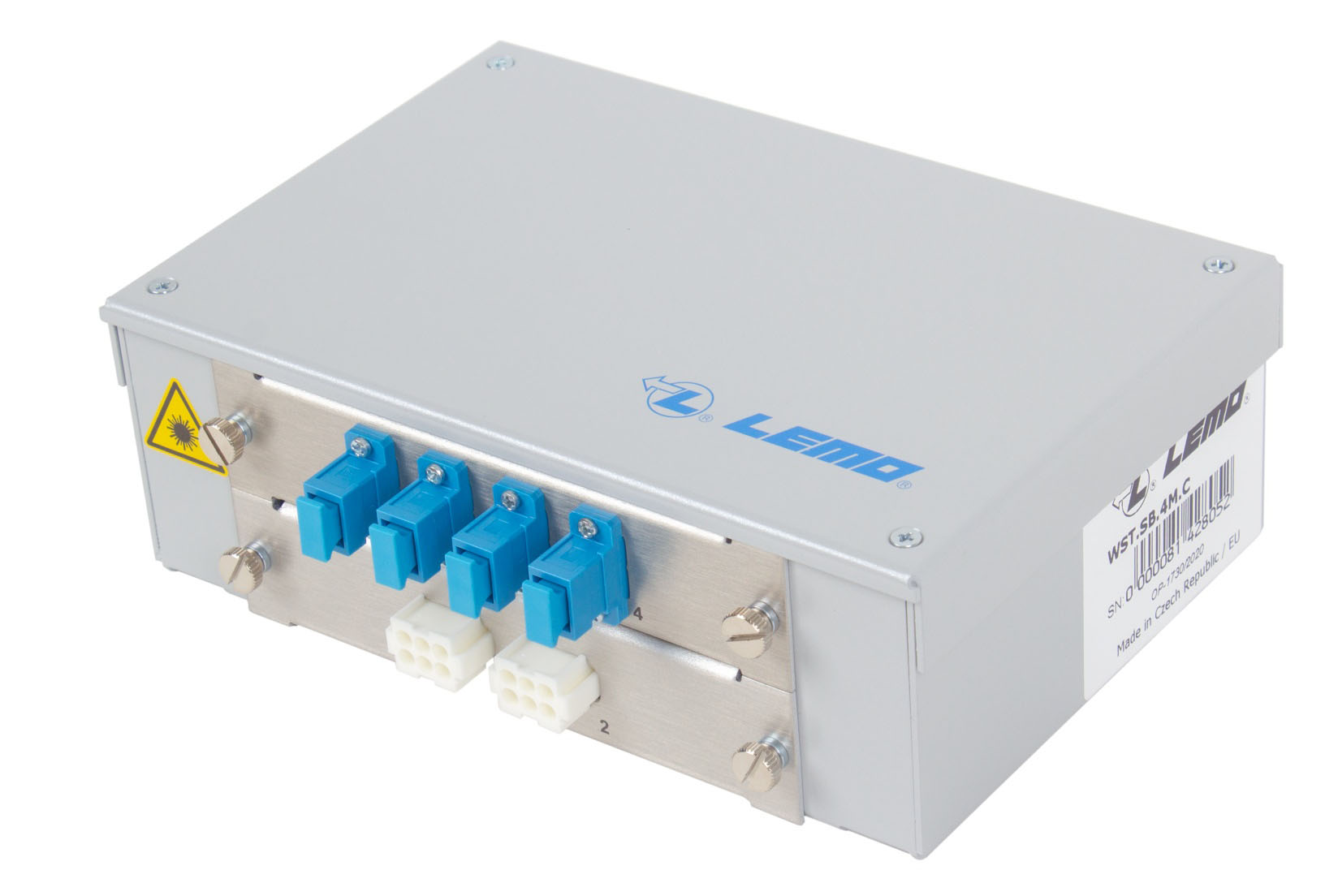 Splicing and termination, Power connectors for LEMO 3K.93C
Made exclusively for LEMO
The FOH-Hybrid Splice Box is ideal wall mount interconnect indoor cabinet designed for splice, storage and protection up to 4 LEMO 3K.93C Pigtail connectors (using DLC adaptors) and with 4 power connectors MATE-N-LOK (6 way). These compact, modular units are ideal for use in broadcast infrastructure network inside the wall boxes and patch panels. FOH designed with compact size which can fit for cabinets with minimum depth of 15 cm. The FOH allows to use different types of optical adapters (SC, LC, E2, etc).
Modular system, Small dimensions and low weight
Craft friendly - protection for facility and user connections
Easy wall mounting
Easy exchangeable panel for most common optical connector types (SC, LC, E2, …)
Cable clamps inside for firm holding of hybrid cable
Premium Aluminum material – ENAW-5005 H14
Luxury Stainless Steel Look (SSL)
| | | | |
| --- | --- | --- | --- |
| PART NUMBER | No. Of LEMO Connectors | DIMENSIONS (H x W x D) mm | SHIP WGT (kg) |
| FOH-x-xx-x-xM1 | Up to 4 | 65 x 180 x 140 | 0.45 kg |
Note:
1 AMP Plastic Connectors MATE-N-LOK
Splicing and Termination of LEMO 3K.93C Hybrid Fiber Connectors.
FOH

-

X

-

XX(F)1-X

-

XM

Fiber Capacity

X - Numbers of
MATE-N-LOK connectors

1-8 Fibers

Coupling Type

ST

ST

M

Multi mode

SC(F)

SC

S

Single mode

FC

FC

A

APC

E2(F)

LSH (E2000)

DSC(F)

Duplex SC

DLC(F)

Duplex LC
EXMPLE OF USING OF FOH-Hybrid Splice Box in LEMO:
Sample LEMO 3K.93C FXW Pigtail* which is using the FOH Splice Box for termination in the Wall Box, but preferred is the SC connectors: