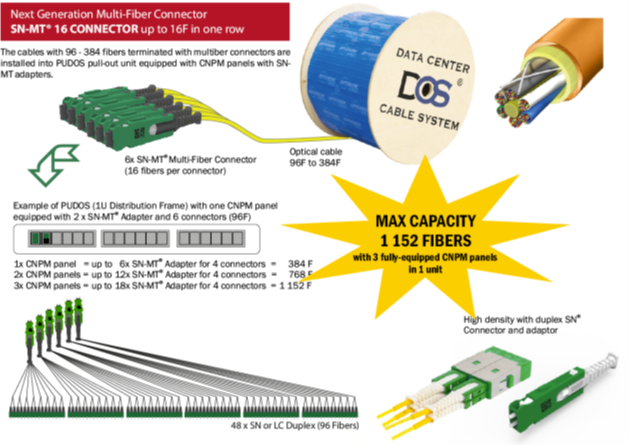 DOS® Data Center Cable
Due to the ever-increasing volume of data in global networks, Data Centers are becoming increasingly important, and their construction continues at a steady, faster pace. This places ever-increasing demands on the optical infrastructure. Optical cabling must be used to reliably interconnect data center devices, such as servers, switch data stores. It must also ensure the interconnection of individual data center nodes, connection to the global data network and connection of customers and users of data center services. All this while ensuring maximum economy during installation and operation of the data center.
These requirements are met by the modular concept of the OPTOKON DOS cabling system. The system is based on factory prepared modules, preterminated cables, which significantly reduce the volume of installation work during construction and facilitate the fault clearence during operation.
The DOS - SN-MT16 cabling system is based on multi-fiber connector technology. The newly developed multi-fiber connectors SN-MT16 are designed to terminate 16 fiber cables. The use of trunk cables with these connectors eliminates the need for splicing in optical cabinets, speeds up installation and ensures system modularity.
Basically, the design of a cable with 96 fibers was chosen, 16 fibers are stored in 6 tubes.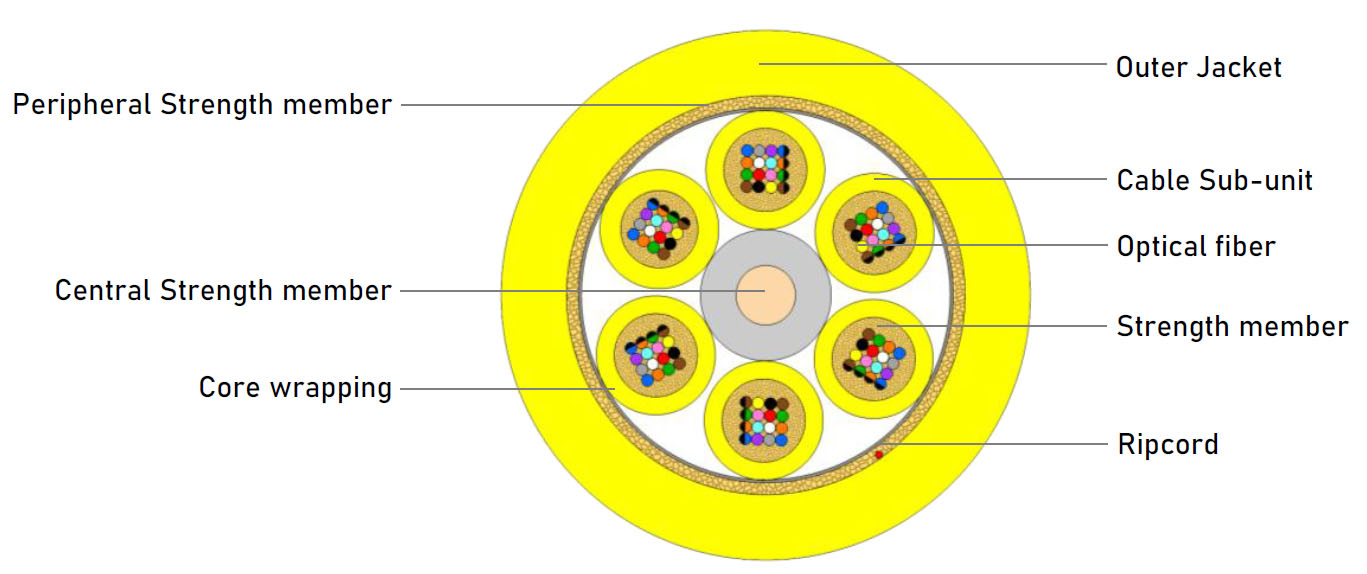 Data Center Cable 96F (6×16F)
Indoor Distribution Cable for Data Center Cable Systems
Rev. 0301-23/03
Designed for DOS® Data Center Cable System

Data Center Cable 96F (8×12F)
Indoor Distribution Cable for Data Center Cable Systems
Rev. 0302-23/02
Designed for DOS® Data Center Cable System