The innovative LC design offers a form factor one-half the size of current industry standards, and simple features create a new definition of user-friendliness.
The LC connector is manufactured to meet EIA/TIA 568A, FOCIS 10, IEC 61754-20 and IEC 11801 specifications for optical performance and intermateability. The LC Duplex fits into the RJ-45 standard cutout and uses the smallest diameter cable jacket in the industry.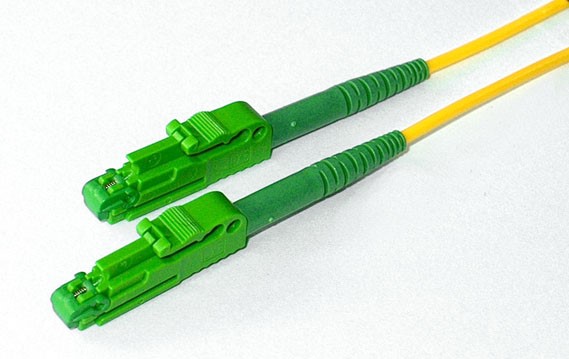 The industry's most reliable small-form-factor fiber optic connector. Doubling capacity is easy with the LX.5. By allowing two fibers instead of one to fit into the standard SC adapter footprint, the LX.5 doubles the density of fiber termination equipment. The LX.5 was developed with carrier-class reliability to ensure network integrity. Available in simplex or duplex configurations, the LX.5 maintains single circuit access and incorporates safety shutters on both the connector and adapter body to provide protection from dust, dirt, and ferrule end-face handling damage. The connector also features a latching mechanism that effectively releases the connector from the adapter. Its user-friendly and intuitive design prevents cables from snagging at the back of the connector.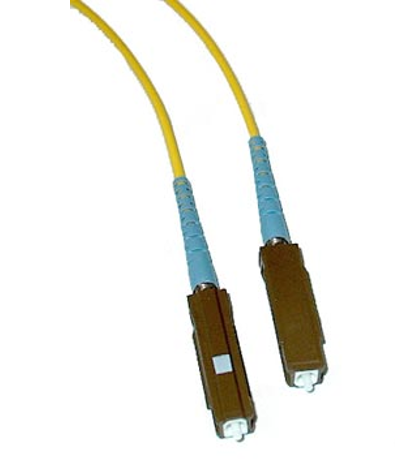 The MU high density fiber optic interconnection system offers a new solution for high performance telecommunications networking. The MU connector is at least half the size of the standard SC connector. It can offer twice the port density, but all the optical performance of traditional fiber optic connectors. The MU system includes a complete range of multimode and singlemode.